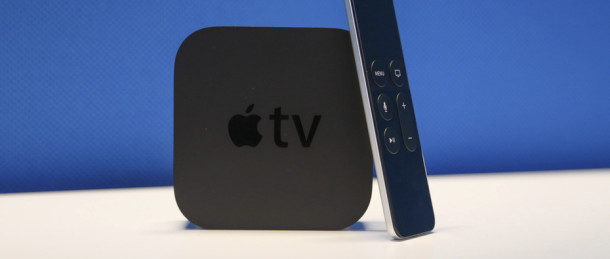 You can now view interactive, 360-degree videos on the new Apple TV
Thanks to apps, the new Apple TV is thriving as more than just a video streaming box, but also as a casual game console, place to shop for products and now a place to watch interactive 360-degree videos.
Littlstar, a global network with a sizable catalog of VR and 360-degree video content, launched its first app for the new Apple TV on Tuesday, bringing the first-ever 360-degree videos to any streaming media box.
The free app has content from a wide-range of content partners such as Disney, Discovery, PBS, Mountain Dew, National Geographic, Red Bull and National Geographic, as well as a multitude of categories including sports, technology, lifestyle, news and more.
To pan around the 360-degree videos, users swipe around on the Siri Remote's glass trackpad. Swiping down moves the viewing angle up, up for down, right for left and left for right.
We tried the app out for ourselves and using the trackpad on the remote is pretty intuitive:
The video resolution isn't exactly the highest, but that's to be expected. There isn't a lot of ultra-crispy 360-degree video content out there in general. But as 360-degree videos become more popular and the cameras get better, it'll get there.
"Littlstar's app for Apple TV brings an immersive 360 video experience to the television screen," says Littlstar founder and chief product officer Tony Mugavero. "We wanted to give audiences the ability to consume this content from their living rooms and in a social environment. With Littlstar's app, users can now view 360 videos on their televisions, and experience immersive video the same way they would a traditional TV program."
Source : www.mashable.com
Author : Raymond Wong