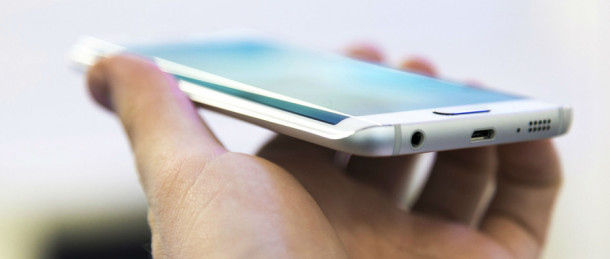 Samsung Galaxy S7 rumored to have a pressure-sensitive screen
Here's one from the not-at-all-surprising department: Samsung's upcoming Galaxy S7 smartphone will have a pressure-sensitive (aka 3D Touch in the iPhone 6S) display, according to The Wall Street Journal.
If the WSJ's sources are correct, Samsung will continue its dual-flagship strategy, launching a "regular" S7 alongside a curved-screen Galaxy S7 Edge. Both phones will have the pressure-sensitive screen and a new, high-speed charging port. Visually, both phones will remain similar to the S6 line.
The charging port in question should be the USB Type-C port, which would allow for a full battery charge in under 30 minutes.
The 3D Touch screen in Apple's iPhone 6S and iPhone 6S Plus senses how much pressure you apply to it, adding a new level of depth to user interaction with the phone.
While the feature was still in rumor stages, two Chinese companies — ZTE and Huawei — announced similar technology for their upcoming smartphones, the ZTE Axon mini and the Huawei Mate S. With both those phones now globally available, Samsung has some catching up to do.
According to the WSJ, Samsung is also considering adding a retina scanner as well as a memory card slot (which previous versions of the Galaxy lines, but S6 and S6 Edge did not have) to some smartphone models.
The rumor has Samsung releasing these phones in March, in line with Samsung's previous launches of Galaxy smartphones, which usually happen at or around the Mobile World Congress trade show in Barcelona.
Source : www.mashable.com
Author : Stan Schroeder