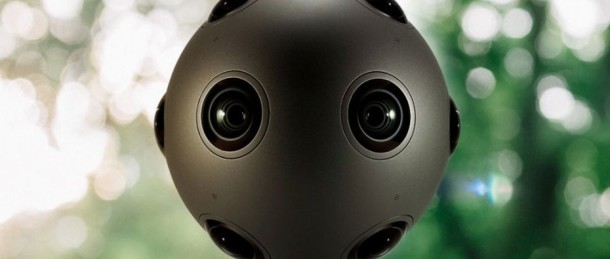 Nokia's $60,000 virtual reality camera is now available for pre-order
In July, Nokia announced an interesting new direction for the company in the form of theOzo, a ball-shaped, virtual reality camera aimed at professionals. Well, now it's available for purchase, and at $60,000, it ain't cheap.
This is because — unlike some other VR cameras, like the $399 360fly — Nokia Ozo is not meant for the casual user; in fact, Nokia calls it the "world's first professional virtual reality camera."
So what does the Ozo bring to the table? It records 360 x 180-degree spherical video using eight 2K x 2K image sensors at 30 frames per second (fps) as well as something Nokia calls 360 x 260 surround sound. It works wirelessly and records both video and audio to a single file, stored on a a 500GB solid-state drive (SSD).
The media module that contains the SSD, together with a power module, form the interchangeable digital cartridge enabling you to record 45 minutes of footage before you have to plug in a new one.
This wireless design theoretically allows for mounting the Ozo onto a flying drone, as illustrated on Nokia's official Ozo homepage, though you'll have to purchase the drone separately.
The Ozo also comes with wireless control and real-time monitoring software that shows simultaneous input from all eight cameras.
Though the 360-degree camera space was practically uninhabited a year ago, Nokia is now joining a number of manufacturers who either have or will soon have a similar product, including GoPro, Jaunt, Lytro and Google.
You can currently pre-order the Nokia Ozo here (with a $5,000 deposit), with availability expected for the first quarter of 2016. A few accessories are also available: A reserve digital cartridge will set you back $5,000 (you can also buy just the media module for $2,500), and a docking station is also available for $1,500.
Source : www.mashable.com
Author : Stan Schroeder