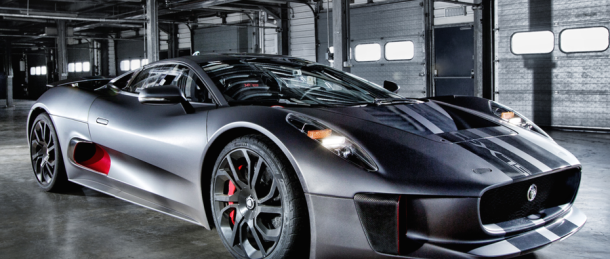 Jaguar confirms its electrified future, enters all-electric Formula E racing series
Reaffirming its commitment to electrification and also racing, Jaguar has thrown down the gauntlet and announced that this fall it will enter the upstart Formula E all-electric racing series. (Cue Diamond Head's "It's Electric.")
If you've not heard of the Formula E Championship, don't beat yourself up. It is a virtually brand-new racing series, founded in 2012, in which all-electric race cars battle for dominance. Think Formula 1 without the shouty gasoline engines.
Before you worry too much that the move is a frivolous ploy to attract brand attention, think about it this way:Two of the biggest investments a carmaker can make are in research and development (R&D) and racing. And, unless racing was a big part of the brand's DNA, many simply skipped the starting line.
Instead, brands poured money into backroom laboratories and design centers to create their latest cars. Though Jaguar has a storied racing lineage, it's withdrawn from motorsport to develop its cars behind closed doors.
While this resulted in great cars that never saw the checkered flag, it garnered no champagne-soaked trophies or notoriety. That's where the modern era of electrification and — specifically — Formula E come into play.
By entering Formula E, Jaguar's EV R&D will receive a virtual baptism by fire. Jaguar's 8,000 U.K.-based engineers will have to learn and innovate at a much faster rate than they might have to in the lab. All the while, the result of their work is a bright piece of carbon fiber, racing around global circuits, attracting fans and generating headlines. It's not just a win-win but more like a win-win-win.
"Electric vehicles will absolutely play a role in Jaguar Land Rover's future product portfolio," Nick Rogers, Group Engineering Director for Jaguar Land Rover, said in a statement, "and Formula E will give us a unique opportunity to further our development of electrification technologies. The Championship will enable us to engineer and test our advanced technologies under extreme performance conditions."
With Technical Partner Williams Advanced Engineering (the company that helped Jag produced the C-X75 plug-in hybrid supercar) Jaguar aims to not only propel the brand to the forefront of the electrified future but also win a few races as well.
Source : www.mashable.com
Author : Nick Jaynes