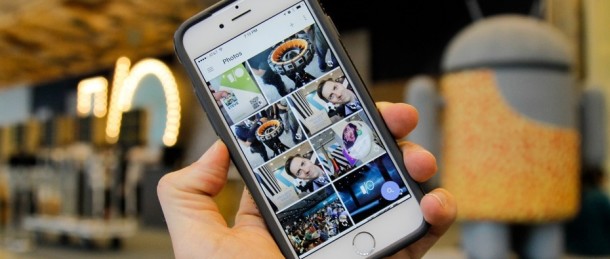 Google Photos gets social with shared albums
Google Photos just got a lot more useful.
The company added shared photo albums to its app Thursday. The feature makes it easier for groups of people to privately share photos.
Shared albums, which were first previewed in September, is similar to Facebook'sMoments app. Select a group of photos or an album, choose "shared album" and you can share a link to your photos with anyone in your contacts.
Though the app previously had a shared by link feature, it didn't allow for collaboration. With Thursday's update, people who receive shared links can also add their own photos to an album or download photos that are shared with them.
Google Photos comes with unlimited storage (with a few caveats), unlike many other cloud-based apps, so shared albums shouldn't run into any size restrictions that you might encounter with other services. And considering its roots in Google+, it's not surprising the company would add social features to the app.
Though Google has had limited success with past efforts in social, photo sharing is still a big pain point for many people and Google Photos goes a long way toward simplifying that process.
Source : www.mashable.com
Author : Karissa Bell