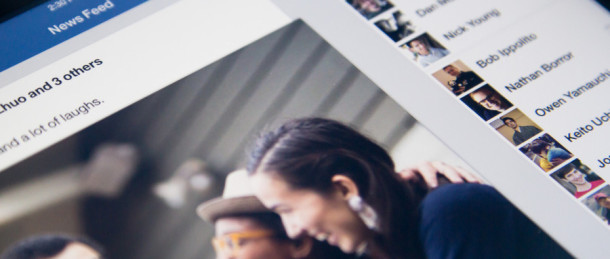 Facebook's iOS app now supports Live Photos
Facebook photos are about to get more expressive.
The social network updated its iOS app Monday with support for Apple's Live Photos, the moving images the company introduced with the iPhone 6S.
Unlike a typical photograph, Live Photos capture one 12-megapixel image along with a second and a half of video before and after, strung together to create a short clip that's very GIF-like.
Sharing Live Photos from Facebook's app works the same way as uploading standard images. Choose a Live Photo (indicated by the three concentric circles symbol in the bottom right corner of your photo) from your Camera Roll and tap the circle icon again so it says "Live." Once uploaded to Facebook, anyone who has a device running iOS 9 or later will be able to view the Live Photos, even if they don't have an iPhone 6S. You can view them by holding down a photo when you see the three concentric circles.
Though iPhone 6S owners represent a relatively small portion of Facebook's users, the addition of Live Photos is good news for those hoping to see more developers adapt their apps for the feature.
Live Photos are a hallmark feature of the iPhone 6S, but it's taken some time for developers to add support for the cinemagraph-like pics to their own apps. Tumblr, whose users are known for their love of GIFs, became one of the first apps to support Live Photos earlier this month. Now that Facebook is on board, interest will likely be higher from other developers as well.
As with many of Facebook's updates, Live Photos support will roll out gradually with a small number of users getting the feature first. A bigger rollout is expected in the beginning of next year.
Source : www.mashable.com
Author : Karissa Bell