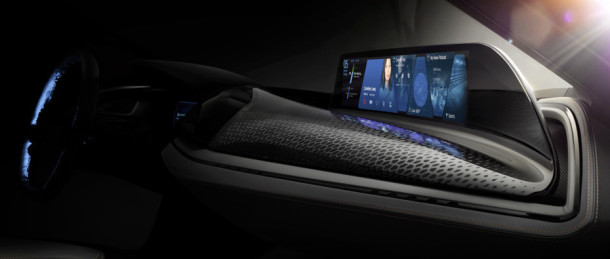 BMW to show 'AirTouch' 3D gesture control at 2016 CES
At 2015 Consumer Electronics Show (CES) in Las Vegas, BMW demonstrated gesture control that allowed users to adjust volume, access navigation and even answer a phone call without touching a single button — everything was controllable with in-air gestures.
The German carmaker immediately turned around and implemented the next-gen tech in its all-new 7 Series flagship sedan.
For 2016 CES, BMW aims to take that gesture control to the next dimension with 3D gesture control called AirTouch. This next-level gesture control allows users to control a large panoramic screen like a touchscreen — without actually touching the surface. In order to enable this touch-less touchscreen control, BMW engineers installed additional sensors in the center console that read the three-dimensional movements of the user's hand.
If you've ever used BMW's iDrive infotainment system, you know that there are many screens and options to dig through in order to get anything done. Smartly, designers have used AirTouch to cut down on the number of menus a user has to navigate through. This means if the user activates the phone function, the system will automatically call up the contacts or call lists enabling the user to initiate a call with a single gesture rather than, say, three.
These gesture control features do more than look cool or distinguish BMW from the rest of its tech-savvy competitors. The goal behind these systems is to limit driver distraction, enabling you to access and control all your modern in-car infotainment needs without ever having to turn your attention away from the road ahead.
Source : www.mashable.com
Author : Nick Jaynes